Getting IATF 16949 Certified in Raleigh, North Carolina (NC)
What does it take to produce the best parts and components for automotive vehicles? A lot of work. Any company that is focused on fabricating products or any type of item needs to implement a lot of time in boosting the quality and improving its system. Otherwise, the quality of the products will be affected, and this is something you can't afford in certain companies and industries.
In the case of automotive companies, being able to provide high-quality parts will give a high place in the industry. After all, who doesn't want the best components for the final product or item it is fabricating? Or to use them in something specific depending on the needs of the client?
If you are here, it means you have already thought about all this and now, you need to find answers and solutions to approach the goals you have in mind. If you want advice from us, standards are always a good method to improve the areas and operations of your company.
Just make sure you find the right one for the needs and problems you have in mind and need to deal with to continue growing as the company you are.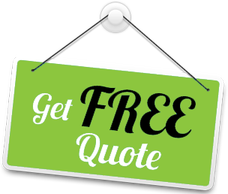 IATF 16949, in this case, is a good option if you are in the automotive industry and trying to improve the quality of the parts and components you fabricate. Most of the ISOs focused on this area are usually focused on the Quality Management System of the company. However, IATF 16949 has a different objective: the production cycle of the products.
It focuses on this part of your company in order to reduce or eliminate waste in every process in the production cycle. In this way, your company ends up being more efficient and productive, which leads it to fabricate better parts and components. Now, it also intends to reduce the failures in production.
Failures are those parts and components with some defects that aren't well-fabricated to be distributed and delivered to the client. And usually, they don't meet the client's needs either. When you have a good knowledge and understanding of the standard and how you can make improvements thanks to focusing on this cycle in your company, you notice that IATF 16949 could be useful for not only automotive companies but rather every single one that fabricates products.
That being said, its implementation is not that simple since it involves going through the production cycle over and over again to identify all waste and elements that need to be eliminated. Fortunately, our company ISO Pros can help you to implement it or provide support and consulting services for you to understand the standard better.
We also provide certification for this ISO, which you can access either if you decide to have our experts implementing it for you or not. The best part is that we are located in all of North Carolina, which means you can find several offices and experts in the entire state. Just contact us and ask about our offices and where we are located beside Raleigh.