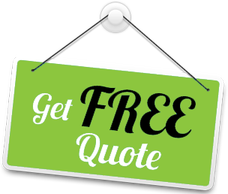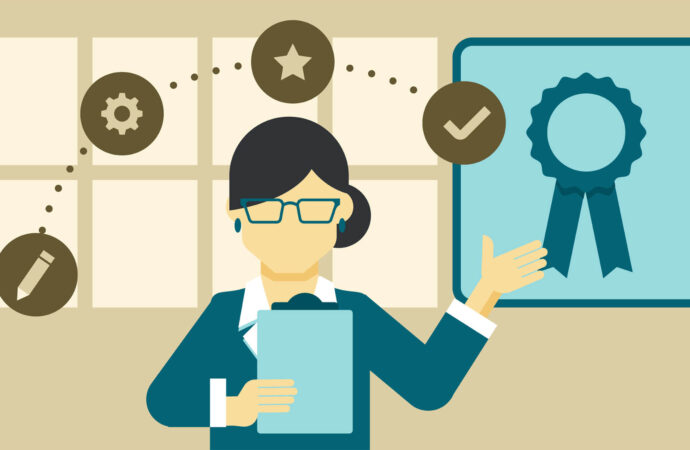 Additional ISO Certifications We Offer in Raleigh, North Carolina (NC)
Focusing on one ISO only is the best choice for companies that need to implement them. But what about the companies that help others to implement every standard? Do they offer one or two ISOs only? Being able to provide ISO implementation services takes a lot of work, especially if you are trying to aim for several at the same time.
However, our company has been in this industry for years and thanks to this, we are able to provide the best services, including a large variety of ISO standards. Below, you can have a look at the list of the standards available at ISO Pros.
Audit Management System
In this area of the company, you will need to implement a standard depending on the audit program you want to conduct. However, all of them are similar and only vary in the focus of the audit and what is being implemented in order to conduct it. In simpler words, you have the same process of requirements and parameters, but for different auditing processes. 
That being said, our company provides every ISO and implementation for any of them: 
Outsourced Internal Auditing.

Virtual Internal Audits.

Second Party Audits.

Supplier Audits.

Supplier Evaluation 

Compliance Audits.

Pre-assessment Audits.

Documentation Audit/Desk Audit.
However, there is a general standard for this system that must be implemented despite the one you will be conducting: ISO 19011. 
Food standards.
In the food industry, you will find 3 main standards for your company. 
– ISO 22000: provides all the requirements and protocols to fabricate and provide the best food products and guarantee they are for consumption. 
– Food Safety Modernization Act FDA FSMA: makes sure to help food companies to address foodborne illnesses before they appear. In simpler words, it looks for prevention instead of a solution. 
– Gluten-Free Certification: this is only for those companies that are interested in providing food products without gluten and for celiac people—or similar ones. 
Environmental standards.
The main standard in this area is ISO 14001, which sets every parameter and protocol to guarantee the protection of the environment from companies in all industries. One you will hear about as well is Forestry SFI ATFS (Sustainable Forestry), which consists of a partnership and program of two non-profit organizations that promote and take care of protecting forestall areas either public or private. 
On the other hand, Energy ISO 50001 and SEP is the last ISO we have available in this area and provides parameters for the energy management system in the business. 
Information and security
– Info Security ISO/IEC 27001: this standard provides guidelines to protect the information of the company—and its clients—, but it applies to all types of information and not only IT. 
– IT Service ISO/IEC 20000-1: focused on the service management system to protect IT only. 
-Cybersecurity Maturity Model Certification (CMMC): the newest standard for defense contractors to improve the cybersecurity hygiene of their systems and be able to protect unclassified information. 
– Anti-Bribery ISO 37001: provides all the methods to establish an anti-bribery system and improve it over the years in any company and any industry. 
Automotive industry.
– Automotive Core Tools (APQP, AQP, PPAP, FMEA, SPC, MSA, R&M): these core tools are essential to cover and improve over 5 different aspects and areas in the automotive industry. 
– Automotive IATF 16949: the main standard for quality that focuses on the production cycle and removes or eliminates waste and failures from it. 
Aerospace industry.
– Counterfeits AS6081: sets out the standards to prevent fraudulent and counterfeit parts or components to enter the aerospace supply chain. 
– AS9100: the main standard for quality in this industry, but this focuses on the quality management system directly and its improvement. 
– AS9101: provides the guidelines to conduct an audit program in the company. 
– AS9102: prepares the company for the First Article Inspection of the products, parts, and components it fabricates. 
Medical area.
– ISO 13485: helps to establish, maintain, and improve the quality management system in a manufacturing company that dedicates to medical devices. 
– Occupational Health and Safety Management System (OHSMS) ISO 45001: sets out the standards and measures to implement in the working areas for the safety and health of the workers. 
– Packaging ISO 15378: this ISO has the guidelines and parameters to pack and deliver medical products. 
– Responsible Care RC14001: this one is not only for the medical area but also an environmental one since it helps to improve the performance of both of them plus the safety section. 
– Laboratory Accreditation ISO 17025: required standard for laboratories in the country to get accredited and technically competent. 
Extra ISOs for other companies or all industries.
– Quality ISO 9001: it is the main standard for the quality management system of any company and industry. 
– International Traffic in Arms Regulations, ITAR: a formal regulation that controls and manages the export of technology and military equipment to certain countries. 
– Supply Chain ISO 28000: sets out the measures to protect human resources involved in the supply chain of the company and also, make sure there aren't fraudulent products entering it. 
– TL 9000: the standard is only for the telecom industry where the requirements for products and services are established. 
– Ethical Sourcing SQFI: when implemented, allows companies to provide information about their compromise with the safety and health of their workers and employees. 
– Facility Management ISO 41001: this ISO isn't always implemented in every company since several aspects apply and must be used only in certain conditions in the facility system. 
All these standards are available in our company in Raleigh or any other around North Carolina. All you have to do is to contact us and we will have one of our experts implementing it for you, training your team, or providing support and advice only. 
At ISO Pros, we don't put quantity over quality, so continue expecting the best ISO services in the state.