Getting ISO 9001 Certified in Raleigh, North Carolina (NC)
How can you ensure that your products, parts, or services will always be of high-quality? This is possible when you are able to implement the right quality standard for your business that will help you to establish, maintain, and improve the system. When it comes to ISOs, several ones apply and qualify for the needs you have regarding your Quality Management System, but you must find the one that fits your industry and company.
An ISO standard is intended to be for specific industries unless you decide and need to implement a general one. In the case of quality, ISO 9001 is known and recognized as the main standard in this matter and provides all the guidelines and requirements to guarantee high-quality products and services by implementing specific protocols and elements to the management system.
Now, should you get certified?
Absolutely. If your company is aiming for providing services or fabricating products or parts of any kind, you will need to get certified but more importantly, implement every parameter established in the document for your benefit.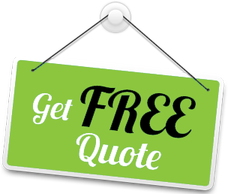 This standard can be a bit tricky and difficult to implement due to how exhausting it is to adjust the operations, processes, and ensure you meet every requirement that guarantees you the best results. Most of the time, companies that implement it are those focused on manufacturing since businesses that aim for services are more focused on implementing other standards. However, ISO 9001 is useful and necessary for both cases, you just need to follow the guidelines depending on your needs and situation.
If you are unsure about how to approach the implementation and deal with all the elements and aspects included in the standard, you can contact us. Our company ISO Pros is familiar with the ISO not only because we are a company dedicated to this but also because we have implemented it and continue enjoying the benefits. We know how important is for business to guarantee the best quality, after all, it is part of what keeps them growing and stable in the industry.
But when you invest time and resources in implementing it without success, you might be condemning your own company to failure. This is why we suggest you come to us and let our experts help you or, at least, train you in how you can do things right with the standard. For these services and options, you can find us in our main offices in Raleigh or other cities in North Carolina where we have established some facilities.
This is intending to offer and provide our services to anyone that needs them, and it is important to mention that once we help you to implement it or provide advice, you can request your certification with us. That being said, where do you need us? Make sure to let our experts know where you are located to speed up the process and send the closest auditors and professionals your way.